A new lab on the UW-Madison campus is connecting students and advisers from different scientific disciplines to research and create projects utilizing cutting-edge technology.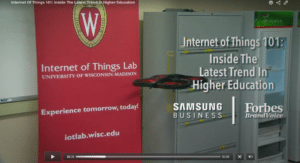 Students and staff are working on developing new projects including a football helmet that allows for better and faster concussion symptom information, an electronic seating map of libraries to ensure students can find a table and a device to help senior citizens remember to take their medications.
Learn more about the lab and its current projects by watching Forbes' video.