Wisconsin companies invited to explore business opportunities in Wisconsin's 10th largest export market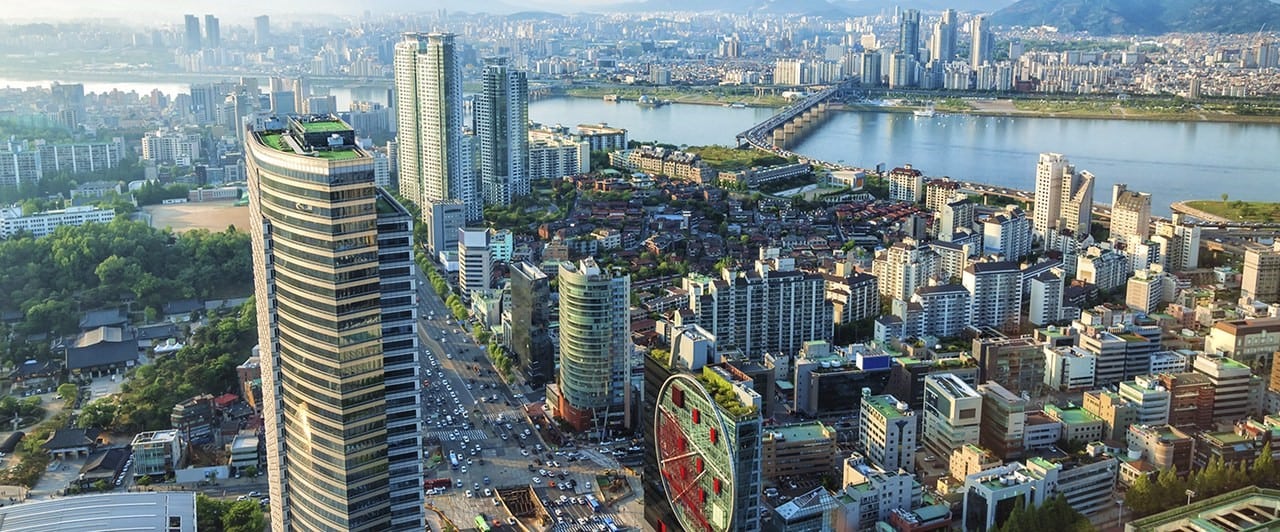 MADISON, WI, March. 17, 2016—The Wisconsin Economic Development Corporation (WEDC) invites companies to join a trade venture to South Korea, the world's 13th-largest economy, May 21-28.
Participants will travel to three South Korean cities—Seoul, Daejeon, and Daegu—chosen for their relevance to Wisconsin's industry sectors of strength. Companies in water technology, green energy, medical technology and robotics are especially encouraged to consider participating.
South Korea ranks in Wisconsin's top 10 export destinations. Following the implementation of a 2012 free trade agreement, Wisconsin's exports to South Korea have grown over 9 percent, totaling over $472 million in goods and services produced by Wisconsin companies going to South Korea in 2014.
South Korea is a top global performer in education, health care quality and ease of doing business. It ranks first in the world in terms of Internet speed and second in terms of smartphone usage. It is also the world's largest shipbuilder, and is situated at the center of air and maritime transportation networks.
Seoul is South Korea's capital, with a population of 25 million in the greater metro area (10 million in Seoul proper). As the leader of the South Korean economy, Seoul offers opportunities for all types of companies, and suitable partners for companies in almost any industry are likely to be found here.
Daejeon is a hub for scientific research and innovation, with more than $30 billion invested thus far at the Daeduk Research Complex. The complex is home to 30 government-funded research institutes (including the national defense research institute), 19 universities and 400 private-sector research and development centers, and numerous startups.
Daegu is South Korea's water technology hub, and is making a name for itself in green energy, medical technology and robotics.
In each city, participants will be scheduled for one-on-one meetings with potential partners in the market. These partners are hand-selected specifically for each participating company.  Each participant in the global trade venture will also receive a South Korea market assessment specific to his or her company, detailing considerations they should keep in mind when introducing their product or service into the market.
"South Korea is a promising export market that places a high value on relationships," said Katy Sinnott, WEDC vice president of international business development. "By partnering with WEDC's international development team and local trade representatives, WEDC can serve as a local intermediary so your company can expand into this growing market."
Interested companies should apply promptly to allow for consideration of their applications, as the registration deadline is April 8.
For more information and to register, visit: inwisconsin.com/export/assistance/southkorea2016.
###
About the Wisconsin Economic Development Corporation
The Wisconsin Economic Development Corporation (WEDC) leads economic development efforts for the state by advancing and maximizing opportunities in Wisconsin for businesses, communities and people to thrive in a globally competitive economy. Working with more than 600 regional and local partners, WEDC develops and delivers solutions representative of a highly responsive and coordinated economic development network. Visit www.inwisconsin.com or follow WEDC on Twitter  @_InWisconsin to learn more.