Innovation can spring up anywhere – from tiny gas bubbles to food waste – as proven by the winners of the first-ever "POW! emPowering Opportunities in Water" business plan competition. POW! was created as a partnership between The Water Council's existing BREW (Business. Research. Entrepreneurship. In Wisconsin.) accelerator and Veolia North America, an international leader in developing sustainable communities and industries, in an effort to harness the brightest ideas in the water and clean technology industries.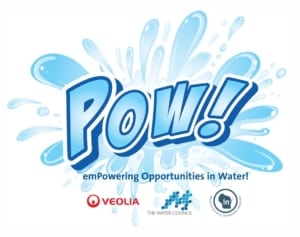 The new competition challenged participants to address one of the following in the water sector: smart data technologies, resilience and sustainable water management, watershed management or disruptive water innovation.
"By providing access to markets, pilot sites, research and innovation, technical partners and professionals who can bolster the winners' ideas and experiences, 'POW!' is a new way that Veolia and partner organizations can contribute to global improvements in how we manage water," said Philip Abraham, senior vice president of Veolia's global research and innovation.
The winners, announced earlier last week, include:
Nutrient Recovery and Upcycling LLC is committed to transforming waste into better, more valuable material. The Madison-based company developed a method of using a phosphate recovery technology to extract brushite from wastewater to keep it from clogging pipes at treatment plants. The technology stems from research at the Department of Soil Science at the University of Wisconsin-Madison.
Nano Gas Technologies Inc., based in Deerfield, Illinois, also focuses on recycling water, but does so through infusing nanobubbles of oxygen and other gases to support the recovery of oil and gas.
WAVVE Stream Inc., a Houston-based high-tech startup, uses food-grade material in the development of a biodegradable gel that aids in removing heavy metals and nutrients from water.
Each of the three winners will receive $25,000 from Veolia, $15,000 each from The Water Council and the Wisconsin Economic Development Corporation, and $10,000 tuition to the BREW. In addition, winners will have access to mentorship from both academic faculty and industry members and receive 12 months of free office space in Veolia's suite at the Global Water Center in Milwaukee, along with access to the Global Water Center's Flow Lab.