A new research report from CBRE announces another designation Wisconsin can add to the list of accolades for its business climate: status as a burgeoning tech hub.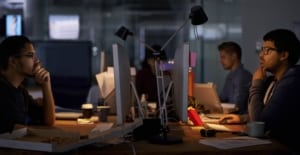 In the 2016 Tech Talent Scorecard, Madison ranked #31 nationally in prevalence and quality of technology industry talent and resources. Not far behind, Milwaukee came in at #37.
The research also showed both Madison and Milwaukee's tech labor pools are growing rapidly, with Madison showing a 37.4 percent growth rate and Milwaukee showing a 20.6 percent growth rate in 2016. In fact, Madison led the nation in a "change of growth momentum," with a 13.3 percent increase in growth during the period 2013-2015, as compared to 2011-2013.
Thanks to Wisconsin's strong education systems, Madison also ranked among the top 10 cities in the nation for educational attainment. Nearly 45 percent of the city's residents held a bachelor's degree or higher.
In addition to tech talent, Madison was also recognized for its efforts to attract young professionals. The study found that Madison led the nation in positive population change, with a 25.5 percent change in millennial concentration from 2009 to 2014. These efforts serve to bolster the state's workforce and help prepare businesses for the future.
CBRE's research showcases how efforts to cultivate Wisconsin's bustling technology scene have been working, and also paints a rosy picture for the industry's strong future in the state.