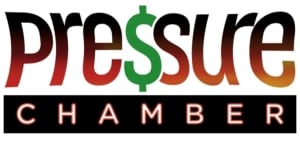 The Greater Madison Chamber of Commerce is now accepting applications for the upcoming Pressure Chamber event as part of Forward Fest in August.
Created three years ago, Pressure Chamber is an opportunity for Madison-area companies to gain valuable exposure to investors and the region's business community. The event promotes new and emerging companies and strengthens connectivity to investors across the country. For startups, it's an opportunity for visibility and for the Greater Madison region, it strengthens recognition as a place of talent and innovation. With each year, the national awareness for this initiative and the number of investment partners has grown, yielding a positive return for both participating companies and the greater Madison area.
Companies that apply will go through a screening process that may include presentations with prominent Wisconsin investors. From there, selected companies will be chosen to pitch to a panel of out-of-state investors, business executives and a live audience.
The winning company is selected based on a combination of judges' scoring and audience votes. The winning company will receive an all-expenses-paid spot on the Chamber's exclusive Madison-area startup delegation to San Francisco this October for meetings with top Silicon Valley investment firms.
"Companies should apply because the initiative provides a great platform to grow your network of businesses and investors," said Kevin Little, vice president of the Greater Madison Chamber of Commerce. "Our past winners all successfully closed their funding rounds after their Pressure Chamber wins."
Pressure Chamber is open to any industry, with companies who meet the following requirements:
Is a member of the Greater Madison Chamber of Commerce (startup memberships available)
Is located in Dane County or plan to locate to Dane County by Aug. 21, 2017
Has raised at least $25,000 (excluding personal investment by company founders)
Applications must be submitted by 5 p.m. on Tuesday, July 11, 2017. The Chamber will be interviewing applicants on Tuesday, July 25. The finalists will compete on Monday, Aug. 21 at an event held during Forward Fest.
"Pressure Chamber is a window into what's next in Greater Madison's economy," said Little. "Whether your company is currently raising investment capital or is planning to raise it in the future, Pressure Chamber is a valuable platform to tell your story and make new connections across the country."
Pressure Chamber is presented by the Greater Madison Chamber of Commerce and Michael Best & Friedrich, with support from the State of Wisconsin Investment Board, Wisconsin Alumni Research Foundation, Wisconsin Economic Development Corporation, American Family Ventures, Baird Capital, 4490 Ventures, HealthX Ventures, Lindsay Stone & Briggs, Wisconsin Investment Partners and Rock River Capital Partners.