The 14th annual Wisconsin Governor's Business Plan Contest is open for entries, from now until Jan. 31, 2017.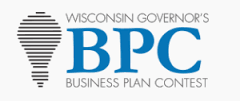 The contest helps connect innovators throughout the state with resources, mentoring and prospective sources of capital to encourage entrepreneurs in the startup stage to set up shop in Wisconsin. Finalists receive more than $100,000 in cash and in-kind prizes.
To enter, entrepreneurs must submit a preliminary 250-word idea abstract by 5 p.m. on Jan. 31. More than 70 judges in the finance, sales, marketing, research and technology sectors will score and provide feedback on the entries. After the preliminary stage, the judges will determine which startups should move on to subsequent rounds of the contest, which will require entrepreneurs to explain their business plans in more detail.
Any Wisconsin-based business or entrepreneur over the age of 18 is eligible to enter the contest. However, businesses or teams from outside the state can enter if they demonstrate an intent to base their companies in Wisconsin.
Learn more and find details on how to enter the contest.