Given the lack of transparency in pricing for health care services, ample opportunity exists for technology to make an impact in reducing costs and saving consumers money. We recently spoke with Eric Haberichter, CEO of Milwaukee-based Access HealthNet, to learn about the company's technology, which helps reduce costs for non-emergency services such as diagnostic tests and outpatient surgery.
Q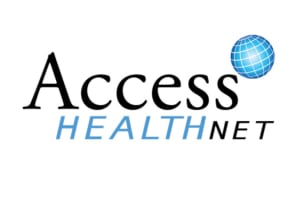 : What does Access HealthNet do?
A: Access HealthNet increases access and affordability in health care through a cloud-based technology solution called The Super Option—a virtual health care marketplace that connects value-based providers offering flat rates and bundles with self-funded, full-pay entities. The company's pre-negotiated bundled contracts on therapeutic, diagnostic and outpatient surgery services enable it to provide services for steerable events to members at prices 20 to 70 percent lower than existing PPO contracts. Founded in 2014, Access HealthNet is led by a team of dedicated health care professionals.
The Super Option, powered by Access HealthNet, is a cloud-based technology platform for employers and other payers that facilitates everything from shopping for and scheduling bundled, flat-rate services, to payment facilitation and customizable dashboard reporting. The Super Option is fully customizable at the employer/plan level, and integrates with existing wellness and savings plans to maximize results.
Q: What stage is the company at today, and what have been some milestones along the way?
A: We're enormously proud of the growth we're achieved to date. Most notably, we've moved from 3,200 square feet to 14,000 square feet in our new downtown Milwaukee office, which has afforded the space to now employ more than 25 people full-time. Two years ago it was only myself and our other founders, Jim Kolb and Leslie Kolowith, and two additional employees working to spread our vision for affordable health care.
Another milestone has been the development and launch of our proprietary cloud-based platform, which is the first of its kind that facilities everything from shopping for and scheduling health care services to payment facilitation and statistical aggregation. We have contracts with approximately 4,000 locations nationwide at which our members can receive care.  Our panel of providers is rapidly growing with new providers every week.
With the support of the Wisconsin Economic Development Corporation (WEDC) and our loyal investors, we've started the trajectory toward building a nationally recognized bundled payment platform that is sought after by payers, distributors and health care providers alike.
Q: What sets the company apart from competitors?
A: Access HealthNet's cloud-based technology solution is the first of its kind in this space. We offer "the better bundle," which acts as a prospective—not retroactive—bundling tool, and our monetization scheme eliminates non-value-add middlemen through revenue cycle management.
Q: How has your company benefited from being located in Wisconsin?
A: Wisconsin is a great place to start a company. We have a highly educated workforce with a Midwestern work ethic. The state's improving investor climate includes fantastic groups like the Wisconsin Super Angel Fund and Brightstar. Certification as a Qualified New Business Venture through WEDC has been instrumental in our ability to raise the necessary funds to bring our product to market. This is helping to drive new business and job development in Wisconsin. The state is clearly committed to driving a dynamic environment for business growth.