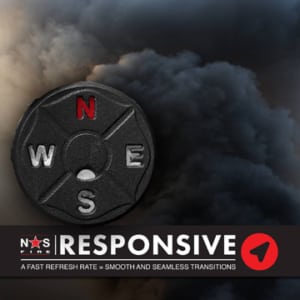 An innovative device that can help guide firefighters out of a fire when their vision is obscured by smoke or debris took home top honors at the 2017 Governor's Business Plan Contest Wednesday. The device, created by Eau Claire-based startup Northern Star Fire, joined the rest of the contest's "Diligent Dozen" finalists to present during the 15th Annual Wisconsin Entrepreneurs' Conference.
The contest, hosted by the Wisconsin Technology Council, opened to entries in late January and received 171 submissions from 26 communities across Wisconsin, all vying for a chance to win the grand prize. More than $150,000 of cash and in-kind prizes have been awarded to the winners.
The finalists each made seven-minute pitches, which were scored on their presentation and content as well as the company's previously submitted business plan. The business plans included a company overview, product or service description, size and sales strategy, and descriptions of the competition, management team, financials and capital needs.
In addition to the Grand Prize Winner, the contest honors a winner in each of the following categories: advanced manufacturing, business services, information technology and life sciences. The category winners of the 2017 Governor's Business Plan Contest included:
Learn more about the 2017 winners and finalists on the contest website.