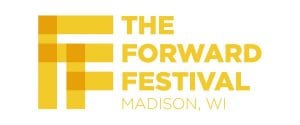 Wisconsin's largest technology and entrepreneurship festival kicks off next week, with events spanning from Aug. 17 to 24.
The Forward Festival ("Forward Fest") is Madison's flagship technology and entrepreneurship festival. Since its start in 2010, it has grown to attract more than 5,000 attendees each year. It spans eight days, consisting of more than 40 individual events organized by entrepreneurs and for entrepreneurs.
The event website invites "fellow entrepreneurs, nerds, designers, geeks, hackers, foodies and creative professionals" to check out this year's schedule and register.
Forward Fest provides the rare opportunity to interact with professionals across a wide range of disciplines and at a variety of events. The schedule includes many different types of events, such as presentations by featured Wisconsin startups; informational presentations on topics such as funding, trademark law, and immigration and entrepreneurship; pitch sessions; networking events; art, music and food events, as well as family-friendly programming.
Among the 40-plus listings in the schedule are several full-day events offered in conjunction with Forward Fest:
The Badger Startup Summit
The Better by Design Conference
The BigDataWisconsin Conference
"Forward Fest is an exciting and inspiring event because of the diversity of events, activities and themes it includes," says Joey Frayne, technology investment manager for the Wisconsin Economic Development Corporation, one of the event's sponsors. "It's a once-a-year celebration that connects entrepreneurs to one another and to the greater Madison community."
Visit the Forward Fest website to buy an event pass and see which events are included with the pass, as well as a full schedule of events.