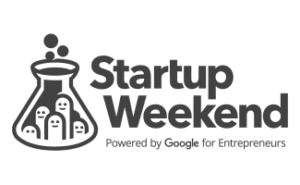 Next weekend brings the unofficial start to the "entrepreneur season" with Startup Weekend Madison, a weekend-long event that brings together developers, designers, marketers and startup enthusiasts to share ideas, form teams, build products and launch startups … with no strings attached.
"If you'd love to be an entrepreneur, this is a great opportunity with zero consequences," says organizer Amy Gannon. "This weekend provides a glimpse into all the dynamics that go into vetting an idea and really thinking about what entrepreneurship looks like."
Now in its sixth year, the weekend kicks off on Friday evening. Following brief remarks from invited speakers, things start fast and furious as participants make one-minute pitches for their business or product idea. Participants aren't required to pitch ideas, but Gannon encourages it for the experience.
"These are usually ideas that they have not been working on, but that would be a good product or business," says Gannon. "They can be half-baked, quarter-baked, totally raw, it doesn't matter."
After pitching, all participants vote on the ideas to determine the top picks. From there, a handful of ideas are chosen and teams are formed around those ideas. Within the hour, the teams begin working on their ideas, honing the vision, hammering out a plan, collecting data, getting feedback and more. The event reconvenes on Saturday as teams continue to work on their ideas; mentors also join the group this day to provide feedback and a "reality check" to teams.
On Sunday, the event comes full circle as each team develops a final pitch for its idea, which is then presented to a panel of judges that chooses the winner.

"The only prize is bragging rights, but teams really get excited and competitive," says Gannon. "It's really intense and fun, but it's a zero-pressure kind of event."
Between 50 and 100 people, from middle schoolers to older adults, participate in the event each year. Gannon stresses that the event is for new, want-to-be and seasoned entrepreneurs alike.
"For those who don't know how or where to start, this is a good, quick immersion that gets you to think about the questions you have to ask, how to go about collecting data, implementation, and how to actually pitch and share your idea," says Gannon. "For others, it's an opportunity to really put your head down on whatever you're working on, get out of a rut, or get you thinking differently with a new set of people in a fun, challenging but risk-free environment."
Startup Weekend runs Friday, April 7 through Sunday, April 9 and is held at Madison's University Research Park. Find more information and register here.
Organizing partners for the event include Sector67, The Doyenne Group, UW-Madison, Edgewood College, and Madworks Coworking. The event is hosted by University Research Park.