For physicians and nurses time is valuable. And in today's world of medical charting and other routine and repeatable tasks, more of their time is being taken away from direct patient care.
That's where healthfinch comes in. The company pioneered applications and platform software to take care of these routine tasks to free up care providers' time and allow them to focus on the most important aspect of their jobs: patients.
The company was founded by Jonathon Baran in 2011, after he attended the Mayo Clinic Innovation Summit, in which a physician, Dr. Lyle Berkowitz, discussed how the rise of electronic medical records (EMR) was creating more work for users instead of simplifying work flow. This sparked an idea: there had to be a better way to utilize technology to make physicians' lives easier. Baran, who was finishing up his Ph.D. at the University of Wisconsin-Madison, started to correspond with Berkowitz, and the idea for healthfinch was born.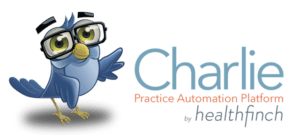 Baran settled the company in Madison, a city he'd grown to love during his time at the university. In addition to the quality of life the area provided, Madison also provided a bustling innovation hub and easy access to top talent at the university, another plus for healthfinch.
"There are so many organizations in Wisconsin, like BioForward, WEDC and the Wisconsin Technology Council, trying to make sure we're not a flyover state, but actually a place where people can come and invest and have really solid business growth," said Karen Hitchcock, chief experience officer at healthfinch. "Also, the healthcare IT environment is booming in Madison, which makes it an ideal location for our business."
The first product healthfinch released was Swoop, originally called Refill Wizard. Swoop helps streamline the prescription refill process by intercepting refill orders as they come into the EMR, then checking them against all relevant patient data like last office visit and diagnostic results. Then, Swoop can provide all the decision support necessary—in one screen—so staff can make a quick, informed decision. Each request still requires final approval from a physician or nurse, but Swoop takes out the extra research and alerts staff that there may be a gap in the patient's care. The streamlined process has reduced physician user refill workloads by up to 70 percent, Hitchcock said.
healthfinch has also expanded into full platform software, which it calls Charlie. The software delivers a one-stop shop to optimize work flow and take a variety of repeatable administrative tasks off providers' plates to allow them to focus on their areas of expertise. This includes Swoop's refill abilities, plus other tasks like pre-visit preparation and identifying care gaps in patient records. Since its launch in 2011, Charlie has completed more than 5 million tasks for 3,000 providers nationwide. The software is also designed to integrate easily with EMR systems like athenahealth and Epic Systems.
"We're designing Charlie to do all the busywork that's way below license for nurses or physicians. They're too highly qualified to be doing these administrative tasks," said Hitchcock.
Since its humble beginnings, healthfinch has grown rapidly, doubling its workforce in the last two years—a feat the company expects to repeat this year. Building on the momentum already happening in Madison and Wisconsin as a whole, healthfinch is firmly planting itself at the forefront of healthcare IT innovation.
"We try to act like a startup to be nimble and agile about problems, but we're really thinking like a mature company that wants to grow and help people along in their careers," said Hitchcock. "We're trying to make sure we're not just filling customer needs, but we're also trying to build a great place to work too."