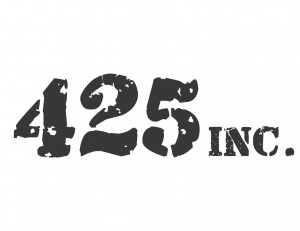 Recently we had the opportunity to pick the magnificent brains of the team at 425 Inc. The co-founders are Kevin Matte, a police officer in Southeastern Wisconsin, and Juan Gomez, a staff sergeant in the United States Army and former industrial firefighter. These guys have taken an idea to an amazing product through the support of one of Wisconsin's best accelerator programs in Milwaukee, VictorySpark.
Take some time to read a bit about their first product line called the Guardian Angel, and how they got it to where it is today. When you're done, visit the 425 Inc. website to learn more about this cool, new product made right here in Wisconsin!
—————————
Q: When did you form 425 Inc. and what resources did you use to get it going? 
425 Inc. was founded in 2010. Initially, we used personal monies to build the business.
Q: Was it helpful going through the VictorySpark seed accelerator?
Yes, having the support of an organization like VictorySpark helped provide a solid framework, which ultimately became the foundation of the company. We continue to use VictorySpark as a resource as our company grows and its needs change.
Q: When did you get the urge to start your own business? 
In 2008, Kevin was at a concert with his wife when an emergency broke out in the middle of a large crowd. First responders arrived promptly, but quickly became entangled in the chaos and were unable to establish their presence through voice commands alone. Their repeated attempts to break through the crowd and gain visibility, to allow for back-up support to reach them, became the catalyst for the solution that took shape in the form of the company and our first product line—the Guardian Angel.
Q: What would you tell other entrepreneurs about the challenges of starting a business?
First and foremost, validate your product. One of the things we knew we needed to do was field test our product line, and we would definitely recommend that for anyone starting their own endeavor. We knew we couldn't launch the business without the on-the-job testing and feedback, and we actively sought that out prior to launch.
Q: What would you tell other entrepreneurs about the joys of starting a business? 
There's a lot of time and sweat equity that goes into starting your own business, but if you're passionate about what you're bringing to the marketplace, there's no better way to work!
Q: Why do you think your business model will be successful in the marketplace?
We were confident in our business model's potential for success from day one because it was conceptualized, designed and perfected with our own professions in mind. Based on real-world feedback from people who tested the Guardian Angel, we know we've created something that's being classified by users as "a need, as opposed to a want". We're providing a product that makes people safer on the job, and at the end of the day, that defines success for us.
Q: Who are your key customers and where do you see growth opportunities?
We initially created the Guardian Angel for first responders, such as police and fire fighters. But as we've developed the product line, we recognize that it could easily expand into other markets, including construction crews, extreme sporting enthusiasts and the like. We'll expand and grow as much as we can!
Q: What has the response to your product been?
Every sheriff, police chief and fire chief we've spoken to says the same thing, "we can't believe someone hasn't created this product already!"
Q: Do you have any plans to expand the product line? 
We are constantly looking for ways to improve our product line, and we have exciting ideas for the next version of the Guardian Angel.
Q: Are you raising capital at this time?
We are currently looking for people who can bring "smart money" to the table—new technology ideas or solutions that will enhance the value of the product line.
—————————-
Thanks to 425 Inc. for taking the time to answer our questions. Here's a short video about the startup and the entrepreneurs behind the success.
Our Mission Behind the Guardian Angel from 425 Inc. on Vimeo.