Innovation Drives Manufacturing Advancement In Wisconsin®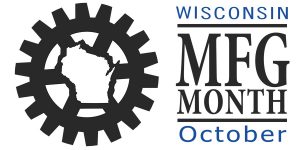 As Wisconsin's economy continues to evolve, there's one indisputable fact that remains the same today as it did a generation ago: The manufacturing industry is vital to the strength of the state's overall economy.
Although the products have changed, the processes are more efficient and the plants are cleaner and utilize more technology than ever before, this legacy industry continues to be a true economic driver in every region of the state.
In 2015, the manufacturing sector was responsible for more than $57 billion worth of economic output and employed more than 462,000 Wisconsinites, accounting for 19 percent of the state's gross domestic product.
Wisconsin also has the second-highest concentration of manufacturing employment in the U.S. and is home to iconic manufacturers such as Harley-Davidson, Johnson Controls, S.C. Johnson, Rockwell Automation, GE Healthcare, Kohler, Briggs & Stratton and scores of other global companies.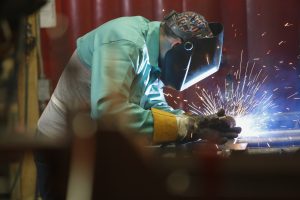 Manufacturing jobs are not just plentiful in Wisconsin, they also come with above-average salaries and benefits. Wisconsin manufacturing workers earn an average of $55,500 per year, 22 percent more than the average of $45,389 per year for all private-sector workers in the state. And 85 percent of manufacturing jobs in Wisconsin have health insurance benefits, also higher than the state average of 72 percent for private-sector workers.
To acknowledge the heritage of the industry and to raise awareness of the current and future opportunities available in manufacturing, the Wisconsin Economic Development Corporation (WEDC) is joining other state agencies, as well as industry groups and companies, in celebrating Manufacturing Month in Wisconsin throughout the month of October. The event provides an opportunity to both reaffirm the importance of manufacturing in the state and to take a close look at the challenges and opportunities that lie ahead in this important sector.
To mark the month, manufacturers throughout Wisconsin are hosting visits, tours and other events for students, parents, teachers, guidance counselors and community members. These events showcase the clean, high-tech and modern work environment that the manufacturing industry offers today. A complete list of such events can be found online at wimanufacturingmonth.org. The website also includes a collection of resources for employers, school districts and local organizations.
In addition, a collection of Wisconsin manufacturer success stories is being featured on the Wisconsin Manufacturers and Commerce website.
Providing an up-close look at today's manufacturing facilities to those who may have never set foot in one is part of an effort to ensure that students—as well as their parents, teachers and counselors—consider manufacturing as a career option upon graduation.
To keep Wisconsin's manufacturing industry strong, it is crucial that Wisconsin build and support a pipeline of talent as the older generation of workers enters retirement and the economy expands. This will require a concerted effort on the part of state and local government officials, industry leaders and educators as all levels.
Manufacturing Month in Wisconsin provides those stakeholders with the opportunity to draw attention to the manufacturing industry's positive impact in our state and to help ensure we have the pipeline of talent needed to continue Wisconsin's strong manufacturing tradition.