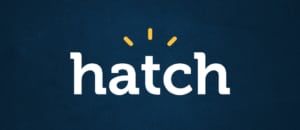 HATCH, created by NEWaukee and BrightStar Wisconsin Foundation Inc., is a community-based startup pitch platform that aims to convert promising ideas into business plans that launch new companies.
The most recent event took place on May 24 in Wisconsin Rapids, at the Golden Eagle Log Homes cabin and showroom, where four companies—Magnetag, Caboosee, Arbré Tech and VR Café—competed for the best pitch.
Each presenter had five minutes to pitch in front of judges and a live audience for the chance to win $2,000 in cash and an invitation to compete at the end-of-year finale against the other winners from previous rounds. Audience members had the opportunity to evaluate and vote for their favorite idea alongside the judges.
The winning pitch was made by Stevens Point-based Arbré Tech, which aims to automate the data tracking processes used in tree nurseries. Founders Matthieu Vollmer and Ben Meyers created a product that offers real-time inventory tracking, reducing labor costs and freeing up time for arborists.
"To me, being part of HATCH means much more than participating and potentially winning. Winning or losing, it is a great networking and marketing opportunity," said Vollmer, Arbré Tech director and partner. "Through HATCH, we were able to interact with passionate and knowledgeable investors and entrepreneurs—the intangibles that are invaluable to startup companies. In addition, being involved and engaged in the startup community is motivating and inspiring—two essential ingredients for entrepreneurs going through the painful grind of starting a successful business. Entrepreneurs need that kind of support to get through the long hours and daily challenges."
The HATCH finale event will offer the opportunity for four semifinalists to pitch their concepts and compete to win a $10,000 grand prize for the best articulated and developed business idea.
"HATCH is important to Wisconsin's startup scene because it focuses on building a culture around entrepreneurship by taking ideas to projects and projects to companies," said Jeremy Fojut, co-founder and chief idea officer for NEWaukee. "While most of the discussion around startups is focused on capital investment, we chose to focus on the ecosystem. HATCH is a series of events that create deliberate serendipity among the innovators, creators, entrepreneurs and instigators in communities, and connect them to resources, networks and their surrounding community."
The HATCH series continues with the next events on June 21 in Wausau, at the YWCA at 613 N. 5th St., and July 19 in Marshfield.
Idea submissions for the remaining two events are accepted on a rolling basis, with the deadline for Wausau being June 14, and Marshfield on July 12. The finale is scheduled for Nov. 9 at a location that will be announced at a later date.