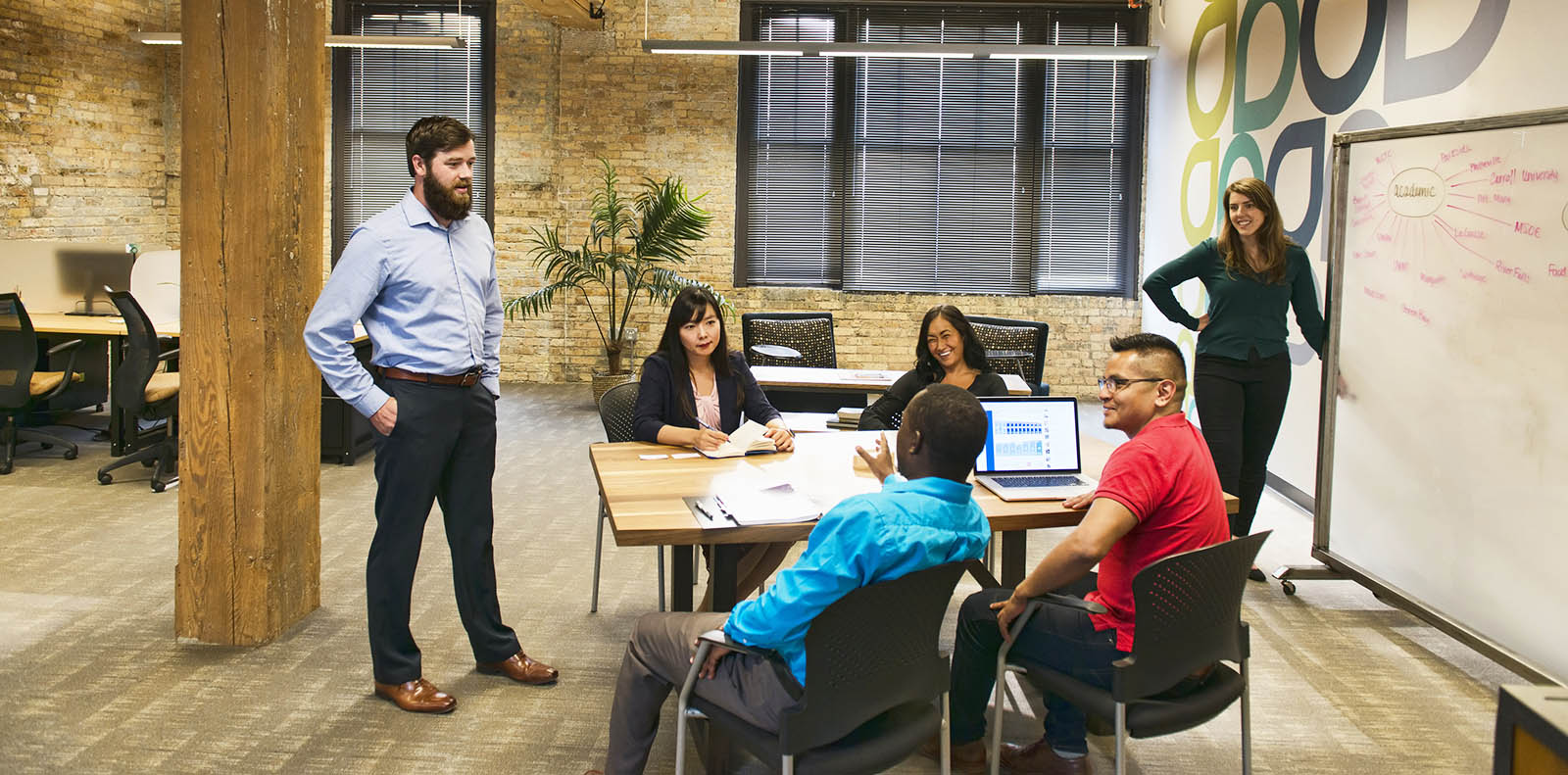 The Oasis coworking space at the Global Water Center in Milwaukee provides a "soft landing" spot for water technology entrepreneurs considering moving to Wisconsin from other locations.
Strong cultural and trade connections between Wisconsin and Germany, which have persisted since German immigrants settled in Wisconsin, have led the two economies to remain closely connected as they developed. Today they exhibit complementary strengths that present opportunities for productive collaboration.
Many synergies between Wisconsin and Germany are emerging in the manufacturing sector, where Wisconsin is ahead of many other U.S. states in adopting the standards of Industry 4.0, a trend of automation and data sharing in which smart devices and systems communicate with one another and the cloud to improve efficiencies and increase quality.
Subsectors with particularly strong potential for collaboration include the water technology and food and beverage sectors. These sectors contain vibrant industry clusters with companies already sharing ideas and innovating together within the cluster—thus making them attractive partners and a resource for German companies to tap into by locating their U.S. or North America offices in Wisconsin.

Water technology
 With more than 200 companies with ties to the water technology industry, which together employ 37,000 people and generate $5.7 billion in annual sales, Wisconsin is a global hub for water technology. Recognizing Wisconsin's strength in this area, in 2016 the German Water Partnership signed a memorandum of understanding with The Water Council, a Milwaukee-based organization with worldwide membership of water technology companies as well as education institutions and public utilities.
The agreement is leading to tangible results. Representatives of the German Water Partnership plan to attend the Water Leaders Summit in Milwaukee in June. The Water Council has two German members—Blucher GmbH and Raedlinger Primus Line—and anticipates that more will join after conversations at WEFTEC, a major water technology trade show held in October in New Orleans. The Water Council is well connected, with a total of 17 international agreements, and can connect companies to their counterparts (as well as research and innovation) not just in Wisconsin but around the world.
Food and beverage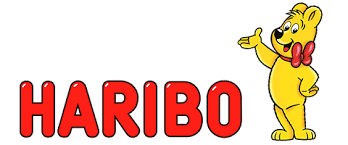 With strong roots in agriculture and beer brewing, Wisconsin's food and beverage industry has broadened to encompass every aspect of the supply chain, from ingredients and flavorings to food processing machinery and packaging. Nearly 1,400 food and beverage companies call Wisconsin home, and the state's food and beverage sector accounts for 93,000 jobs in Wisconsin. The state's food processing sales alone amount to $67.8 billion annually.
Notably, German candy-maker HARIBO also chose Wisconsin as the location of its first U.S. manufacturing plant. When complete, the $242 million project is expected to be one of the largest facilities in the global confectionery industry.
FaB Wisconsin, the industry organization for the food and beverage sector, has three German members that all have a presence in Wisconsin: Suedpack, which has a packaging plant in Oak Creek; Krones, which has its U.S. headquarters Franklin; and KHS, which has its U.S. manufacturing and administrative headquarters in Waukesha. In addition, the German conglomerate Siemens participated in a technology transfer discussion hosted by FaB Wisconsin and is continuing discussions regarding further collaboration with Wisconsin's food and beverage cluster.
Advanced manufacturing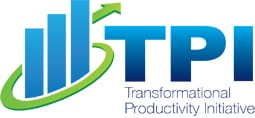 Wisconsin has the second-highest manufacturing employment concentration of any U.S. state, and is placing specific emphasis on helping Wisconsin companies modernize and adapt to Industry 4.0 and the industrial internet of things (IIoT), with initiatives such as the Transformational Productivity Initiative and the Connected Systems Institute.
The Transformational Productivity Initiative, led by the Wisconsin Manufacturing Extension Partnership, aims to help Wisconsin companies improve productivity by learning from the best practices of their peers, thus capturing the most effective innovative practices for the benefit of the industry as a whole.
The Connected Systems Institute, currently under development on the University of Wisconsin-Milwaukee campus, will be a place where companies and researchers can collaborate on IIoT technologies. When complete, the institute will house state-of-the-art simulation lab facilities that will allow companies to test end-to-end product solutions, from suppliers to customers, and will also help ensure that Wisconsin continues to meet the evolving demands of increasingly technical advanced manufacturing jobs.
As Foxconn Technology Group constructs a $10 billion manufacturing campus, it's a particularly exciting moment for advanced manufacturing in Wisconsin, and the Wisconsin Economic Development Corporation (WEDC) maintains a Supply Chain Marketplace website where companies can search for suppliers based in Wisconsin. This tool is particularly useful for manufacturers considering locating in Wisconsin, as companies can use the site for research and to contact potential suppliers to help inform their location decision.
In addition to water technology, food and beverage, and advanced manufacturing, Wisconsin's industries of strength include aerospace and aviation; energy, power and controls; and biohealth. German companies can contact WEDC for more information on connecting with Wisconsin companies in their field.
A strong bilateral relationship
Wisconsin-Germany connections are strong in both directions, with Germany ranking as the state's largest source of foreign direct investment (FDI) in terms of the number of projects. Since 2003, a total of 21 German FDI greenfield and expansion projects have taken place in Wisconsin, accounting for just over $1 billion in capital investment and over 3,000 jobs.
While the training models in many Wisconsin professions developed based on the German apprenticeship system of 100 years ago, those training models had diverged from the German versions and developed on a separate path. Last year, Hermle Machine—which has its North America headquarters in Franklin, Wisconsin—announced plans to bridge this gap with a new apprenticeship program modeled and benchmarked on the dual education system that currently exists in Germany. The ICATT program, which was developed in collaboration with the German-American Chamber of Commerce—lasts three years, and students receive an associate degree and German DIHK certification along with a two-year employment guarantee at the end. During the program, students spend three days a week with the company and two days in school while being paid for both.
WEDC regularly leads global trade ventures to Germany to help Wisconsin companies make contacts in the market for the purpose of exporting. WEDC Vice President of International Business Development Katy Sinnott has plans to develop bilateral programs in which Wisconsin and German companies travel together to a third market (such as China, for example). These programs would target companies with complementary technologies that, working together, could offer highly developed solutions to business challenges in the target market. The companies could also potentially develop a partner relationship to represent one another in Wisconsin and Germany, respectively.