Company Background Saint-Gobain Corp. is a Paris-based multinational corporation with more than 350 years of experience and expertise in engineered materials. Saint-Gobain transforms raw materials into advanced products for use in daily lives. It is one of the 100 largest industrial companies in the world, with more than €43 billion in annual sales and 194,000 employees in 64 countries. Saint-Gobain Performance Plastics is a subsidiary of Saint-Gobain Corp. Within the innovative materials sector, the company is a recognized leader in advanced polymer technology. Saint-Gobain Performance Plastics employs more than 6,000 people in 16 countries in North America, Europe and Asia, and operates 54 manufacturing sites.
WISCONSIN HISTORY
Saint-Gobain Performance Plastics purchased its Portage, Wisconsin, facility in 2001, during its acquisition of Actuant. The building was initially a shoe factory, and more recently, under Actuant, had operated as a silicone processing plant serving the medical industry. The Portage facility is part of the company's Life Sciences Group, and acts as a custom manufacturer of silicone and thermoplastic components for original equipment manufacturers of medical devices. The facility operates 24 hours a day, seven days a week. It underwent expansions in 2003, 2005 and 2011, and in 2015 announced plans to undertake another expansion.
AN IDEAL LOCATION
The company considered other international options before choosing Portage for this expansion project, under which Saint-Gobain has committed to create dozens of new positions and retain 300 existing positions, with capital investment of $11.5 million. "Our Portage plant has a long history of profitable growth," said Marco Corrales, vice president of Saint-Gobain Performance Plastics' Fluid Systems Division. "Combined with the quality of our people and products, the fact that this facility has one of the best safety records in Saint-Gobain Corp., and the support of the state and local government, this made the expansion decision easy."
A FRIENDLY WELCOME
Discussions with Saint Gobain occurred in collaboration with the Governor's Trade Mission to Western Europe in April 2015. As an incentive for Saint-Gobain to stay—and expand—in Wisconsin, the Wisconsin Economic Development Corporation will provide the company with $700,000 in state tax credits over the next three years, contingent upon the company honoring its commitments for capital investment and job creation and retention.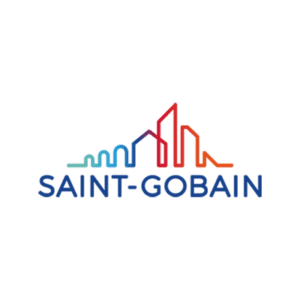 "Combined with the quality of our people and products, the fact that this facility has one of the best safety records in Saint-Gobain Corp., and the support of the state and local government, this made the expansion decision easy."